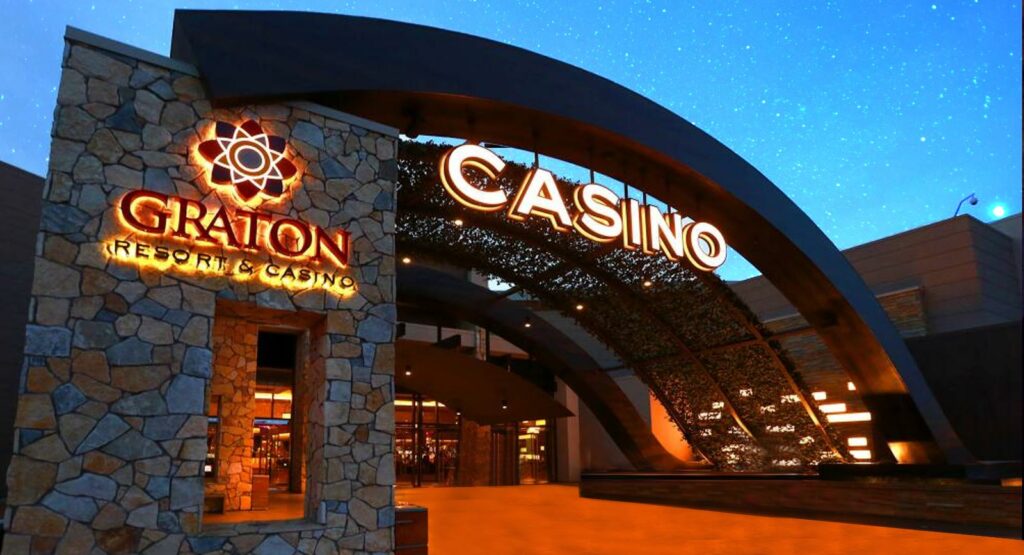 San Francisco is one of the most popular cities in the United States of America. This city is a wonderful mix of majestic architecture and attractive neighborhoods. People from different parts of the world arrive in the city to explore its beauty and cultural offerings. Among the world-renowned attracitions in San Francisco is the Golden Gate.
However, when you're in this vibrant American city, you'll come across several other fascinating attractions. The elegant casinos are, of course, among these exciting offerings. Although they're not as famous as the grand casinos of Las Vegas, they're certainly worth exploring. So, let's take a look at the most fantastic ones:
1. Harrah's Resort Southern California
Well, this casino is a bit far from San Francisco, but don't let this stop you from being there. It is a popular spot for casino lovers visiting the city. Harrah's Resort Southern California is a majestic resort with an Indian Casino. You'll find 60 table games and over 1,500 slots spread across the casino floor. You can try your luck by playing Rincon Craps, Blackjack, Asia Poker, and EZ Baccarat.
There are many other games you can play while you're at this casino. Among the other offerings at Harrah's Resort Southern California are a spa, lazy river ride, and a large pool. If you wish to have a memorable dining experience, choose any of the six restaurants located in the resort.
2. Graton Resort & Casino
Operated by the Station Casinos, Graton Resort & Casino is owned by the Federated Indians of Granton Rancheria. It is located at a distance of 80 kilometers from San Francisco. You'll find more than a hundred exciting table games in this casino. They include Pai Gow Poker, Baccarat, Ultimate Texas Hold'em, and Blackjack. The casino also has over 3,000 slots and video poker games.
Graton Resort & Casino is home to some specialty restaurants. Among them are a steakhouse and restaurants where you can enjoy Italian dining and the classic American fare. If you wish to relax with a few drinks, you can choose one of the three bars and lounges.
3. Bay 101
You'll get to enjoy a variety of card games in this casino, such as the Fortune Pai Gow Poker. It also hosts a poker tournament called 'Bay 101 Shooting Star', which was started by the casino's owner. Bay 101 is located in San Jose, California, and it can be reached easily from San Francisco. The casino is mostly famous for its poker and card games as well as its tournaments.
Among the other games you can play in this casino is the Ultimate Texas Hold'em Bad Beat Bonus. The casino also offers 24/7 tableside dining in its elegant restaurant. It takes a modern approach to the Asian cuisine. You'll also find a bar in this casino, where you can chill out with your favorite drinks.
4. San Pablo Lytton Casino
This Indian Casino is located in San Pablo, which is at a short distance from San Francisco. It has over 1,500 Class II gaming machines. You'll find a variety of game themes in this casino, such as Wheel of Fortune and Quick Hit. You can also choose to play one of the card games, such as Pai Gow and Three Card Poker.
This casino also has a restaurant called 'Broiler', which stays open 24/7. The food offered at this restaurant is quite casual, but extremely delicious. You'll also find a bar at this restaurant, which serves an excellent selection of beverages.
5. Colusa Casino Resort
This casino resort is located in Colusa, which can be reached from San Francisco with a 2-hour ride. It has card games, such as Lucky Lucky, Three Card Poker, Zappit Blackjack, Fortunate, and Texas Switch. There are two to three restaurants at this casino resort in addition to a coffee bar.
Colusa Casino Resort also hosts DJ nights and some entertaining shows. There are other facilities for its visitors as well. They include a spa and wellness center. The River Valley Lodge in this resort has 55 rooms and 3 suites that provide its guests with memorable stays.
6. Twin Pine Casino
If you're in this casino on the 3rd Friday of the month, you'll have an exciting time. This is the day when the Twin Pine Casino hosts a Blackjack tournament. Located near the Napa Valley, this casino offers you slot machines and table games. They include Three Card Super Shot Poker, Double Deck Blackjack, and 6 Deck Shoe Blackjack.
The casino also has a hotel that provides decent accommodations along with Golf packages. The restaurants located here have a pleasant ambience and offer some mouth-watering varieties of food. A lounge in this casino can be a good place to unwind with a glass of wine. You'll also find a bar at this casino with a video poker machine.
7. Jackson Rancheria Casino and Hotel
Jackson Rancheria Casino and Hotel has 32 gaming tables, 6 poker tables, and 1,700 video and slot machines. This casino hotel can be reached by taking a two-hour drive from San Francisco. When you're in the casino, you'll also come across eight tables of Pai Gow, Blackjack, and Baccarat.
The poker room in this casino hotel offers tableside dining. This room is a no-smoking zone, which is a delightful feature. The hotel has 5 restaurants that cater to all tastes and preferences of food lovers. Among the other excellent features of this casino hotel is its exclusive bakery.
8. Cache Creek Casino
Opened in the 1980s as a bingo hall, Cache Creek Casino offers a range of slots and table games. This casino had to go through some renovation works in 2002. Today, it has over 2,000 slot machines, a 14-table poker room, and more than 120 table games. It also has a hotel connected to it, which offers around 200 rooms. The hotel also has over 20 suites that provide memorable stays.
It has nine restaurants that give you the chance to taste mouth-watering cuisines from different corners of the world. Guests of this hotel would be treated to some rejuvenating massages at its spa. Above all, you'll also get to play a few rounds of golf on the Cache Creek Casino's golf course.